[ad_1]

Creating a website for your business helps you showcase your brand to prospective customers. It can be very difficult to sustain your business without a website and by the time you realize this, it could be too late to save what you've built. People will consider purchasing your products or services only if they get the assurance that your brand is reliable, and having a website is one good way of ensuring that you have a potential customer's full attention.
Having realized the importance of a website, you decide to go ahead and create a website for your business. What next? Is it enough to just create a website and do nothing after that? Will creating a website alone ensure success for your business? The answer, of course, is "No". You need web traffic. You need to ensure that people visit your website in order to grow your audience and market share.
Online traffic can come from different sources; however, for most sites, the largest source of traffic comes from organic search. Getting organic traffic can be difficult, which is why so many businesses use search engine optimization (SEO) to gain organic visitors.
There is no doubt that SEO is a very effective method to drive traffic; however, a downside is that it could take a very long time to achieve a high ranking for your targeted keywords. So, if you are in a competitive niche and want your website to rank on the first page of Google, it could take months or even years.
You don't need to get disheartened, as there are other non-SEO-related methods to bring more traffic to your website, thereby building your audience for your business.
However, let us be clear here: Having an SEO-friendly website is never a bad idea. This blog is not an endorsement of neglecting SEO entirely; instead, think of these tips as ways to drive traffic while your SEO takes time to kick in.
How to Increase Your Website Traffic Without SEO
There are various methods that will help you drive traffic to your website without relying on SEO-driven organic clicks. Here are some of them:
Social Media Marketing


Social media marketing has the potential to bring more traffic to your website, raise brand awareness, and ultimately connect your target audience with your website.
Social media platforms like Facebook and Instagram have more than a billion monthly active users. This means your website could be seen by a large number of people.
Each social media platform has its own set of unique features, so you should plan and carefully choose the right platform to execute your social media campaign effectively.
Treat your social media campaigns differently depending on your industry. If you're a software company, for instance, focus on providing details about your offerings and the benefits they provide. On the other hand, if you sell dresses, make sure to include pictures of the clothes you're selling, since people will want to see them first! Here, you are looking to capture traffic by sharing images, so Instagram should be your go-to option. By contrast, the first business might see better luck on Twitter or Facebook.
LinkedIn is ideal for those who are looking to collaborate with other businesses and Twitter is ideal for those whose business requires them to share updates quickly on a regular basis.
Facebook, Instagram, Twitter, TikTok, Reddit, and LinkedIn are some of the most popular and widely used social media marketing channels.
Email Marketing
Email marketing is a tried and tested method that can both drive traffic to your website and increase repeat visits from quality leads. An effective email marketing strategy can help you connect with your target audience in a personalized way, regardless of which age group you're targeting or where they are located.
It is true that email marketing is a very powerful tool to generate traffic; however, there are certain rules you need to follow to maintain good ethical conduct.
The first basic rule is to seek permission from users before sending them emails – have them "opt in" rather than purchasing external email lists. This can be done through a call to action button on your website.
You should clearly explain why you are asking for their email address and what they will get by signing up. You can give them access to certain offers or articles that they might find useful.
Once they have signed up, you can start sending them emails; however, you should make sure that you do not send more emails than what was promised. If you had told them that you will be sending only one email every week, you should stick to that.
If you want users to open your emails, you should offer value in every email that you send. If you have launched a new product or service, you can promote it in your email and include a link to your promotion so that users can easily locate that on your website.
Content Marketing
"Content builds relationships. Relationships are built on trust. Trust drives revenue" – Andrew Davis, Author.
You can build a strong relationship with your audience if you deliver high-quality content. High-quality content means the information that you provide should appeal to your audience and should be impressive enough to get them to visit your website again and again.
Content marketing may not be an ideal option if you are looking for quick results; it's like SEO in this way. However, it is a great strategy to drive more traffic to your business in the long run.
PDFs, audio files, infographics, case studies, books and ebooks, and so on are some examples of content marketing. While each one is effective in its own way, infographics are preferred by many for two reasons. Firstly, showing statistics, charts, and graphics to support your data and numbers increases the trust factor among your audience. Secondly, many readers prefer visual content, as the human brain tends to process visuals better than text.
Pay-Per-Click Advertising (PPC)

Pay-Per-Click (PPC) advertising is an effective strategy to display your content in front of an audience whenever they search for keywords online.
PPC requires you to spend money on ads, unlike SEO; however, it can be an ideal strategy for those who want to gain more exposure for their brand in a short period of time.
Many users click on a site only if they know what the site is about. PPC allows you to utilize ad extensions on your ads while advertising on Google. Ad extensions help users gain a better understanding of your site, thereby making your ad stand out.
Another benefit of using PPC is that it is measurable and trackable with the help of things like the Google Ads tool combined with Google analytics. You can see how your campaign is performing including impressions, clicks, and conversions.
Display Advertising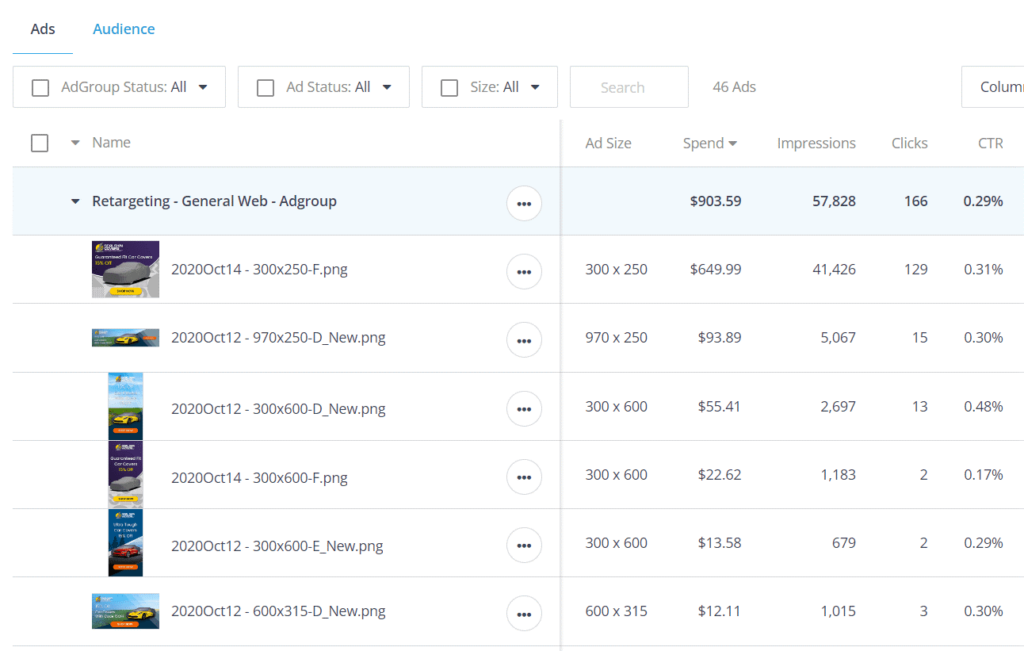 Display advertising is not the same as PPC, which displays ads based on a keyword search in Google. Display advertising is a mode of online advertising where marketers advertise their products or services in the form of banners, images, and videos on relevant third-party websites based on users' search behavior or the keywords that they have used in the past
Site placement advertising, contextual advertising, and remarketing are the three basic types of display ads.
Display ads can be a boon for those who are looking for quick results, as they can trigger conversions at a faster rate for the brands being advertised.
Other Ways to Drive Traffic to Your Website Without SEO
Here are some other methods that you can use to increase your website traffic without relying much on SEO.
Promotional giveaways
Guest blogging
Influencer marketing
Pinterest marketing
Referral marketing
Inbound marketing
Affiliate marketing
Video marketing
Final Thoughts
Now that you know there are several methods to increase website traffic without using SEO, you can plan and utilize them and also mix these strategies to attract more users to your site, thereby increasing awareness of your brand online.
Remember, SEO increases website traffic and ensures your website gets higher search rankings in the long run. Therefore, you should make sure that you actively work on it with your website, even if you are utilizing other non-SEO strategies.
[ad_2]

Source link