[ad_1]

Will AI steal our jobs? Some jobs, maybe. Others, not too soon.
When it comes to writing jobs, the jury is still out.
AI and GPT-3 have come a long way. However, I strongly believe that human writers are still very much needed. But I still have to test the AI-powered "competition" to get to an informed prediction, right?
I was planning to write a post about "How to Improve Your Organic CTR". Instead of writing from scratch and doing my own research, I decided to let AI take the reins.
For this post, I used the most advanced AI writing solution currently on the market, Outranking. I used Outranking before, but mostly to create briefs for the SEO writers on my team.
While the briefs generated by this solution are on-point from a technical perspective, I still added a lot of human touch before sending them to our writers. However, this still saved me and our writers about two hours' worth of research.
But I got greedy and I wanted more. If AI is supposed to replace us completely, let's see what it can do.
So I went the "lazy" way and let Outranking do all the work.
Here's who it went.
Generating an Article with an AI Solution: the First Steps
The first thing I did, was feed Outranking my main keyword: "improve organic CTR". It has an average difficulty, so it's perfect for testing purposes.
It took two minutes for the solution to generate a list of headlines.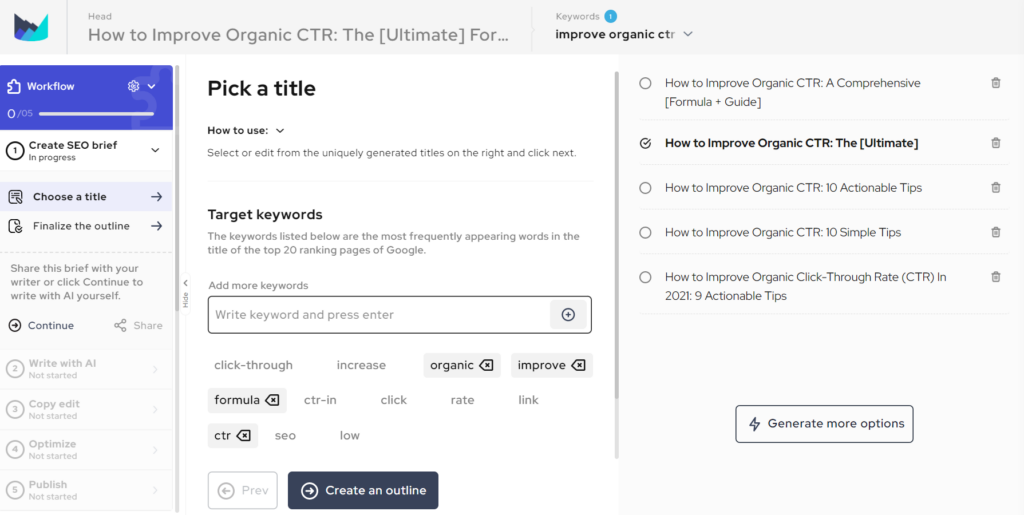 What I love about this list is that it knows that brackets improve CTR, so it added some of them. Of course, they need some editing, but it's a good first step.
Pro: Lots of options to choose from and they are well formatted to improve CTR and get more views.
Con: Not all of them sound human, they definitely need some tweaking.
I chose a title and moved to the next step, the outline.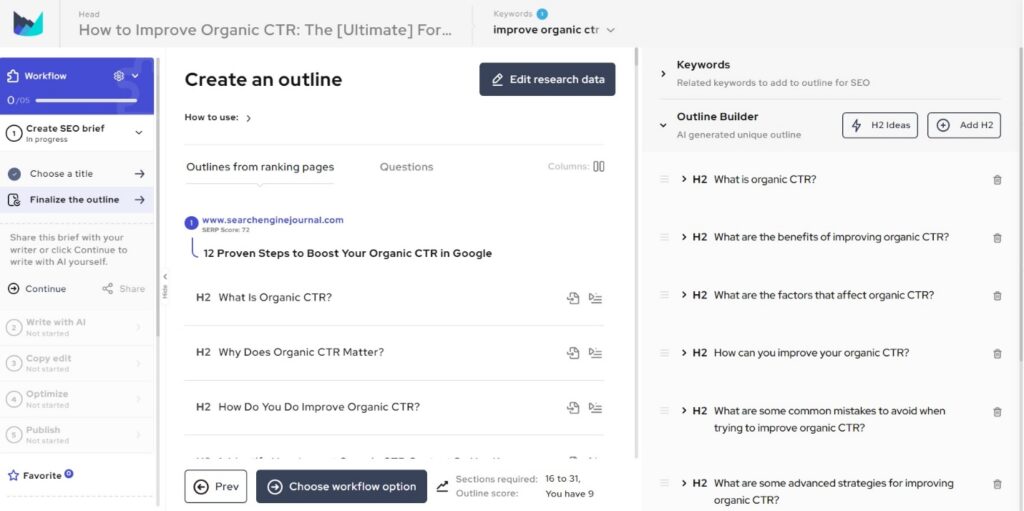 The list of H2s is much longer than I can fit in a screenshot, which is a good thing for me, since I love long-form content.
Pro: Tons of headlines and they all adhere by SEO good practices – they might even get me one of those coveted answer boxes.
Con: You can tell they were not written by humans. They are all dry and impersonal.
So far, I've got my title and my outline. I could send the brief to my writers. But I won't, since Outranking promises to handle the writing too: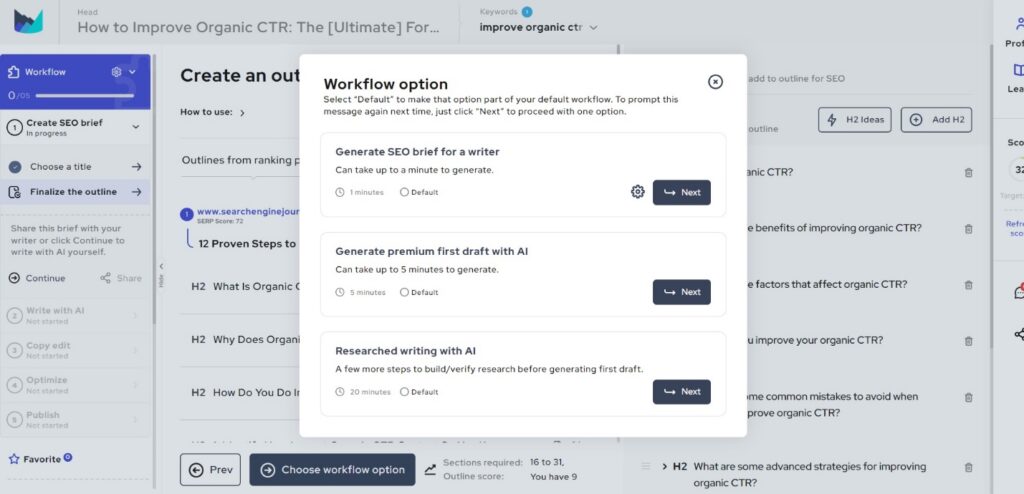 I went for the final option: researched writing with AI.
Let's see what I got.
AI Writing: Could You Do It Better?
I waited around four minutes for my research from Outranking, although it should last around 20 minutes, as you can see in the screenshot above.
The solution got me the research I needed for the entire article: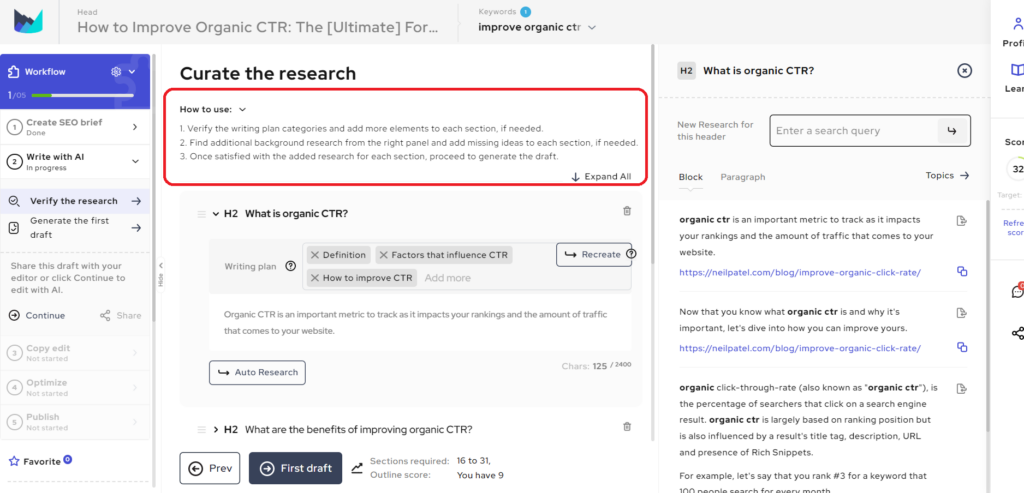 Pro: I can go through the research, add to it or remove some of it – a useful feature if the AI decided to link to some of my competitors.
Con: I did go through it (for science!), but I didn't change anything, although I can see the AI recommends 16 to 31 sections and I only have 9.
Let's build that draft: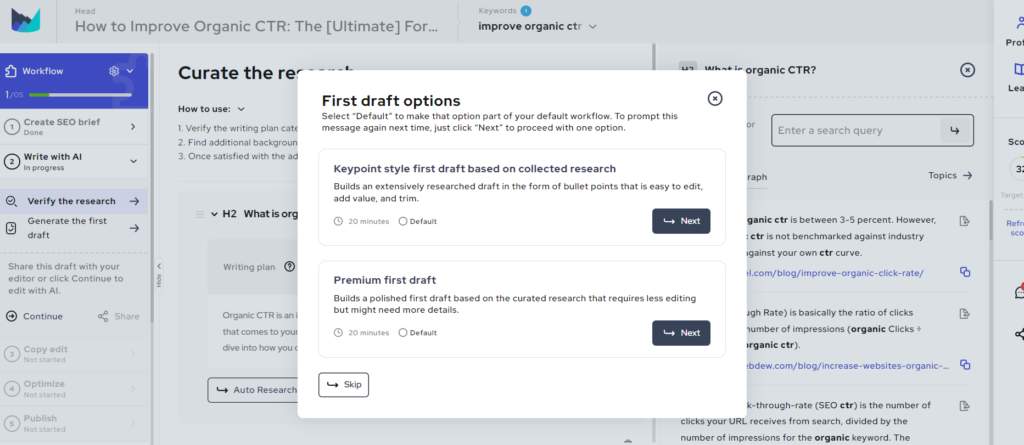 I went with the Premium first draft option, since I really want to see this solution work.
These are a few screenshots with the results: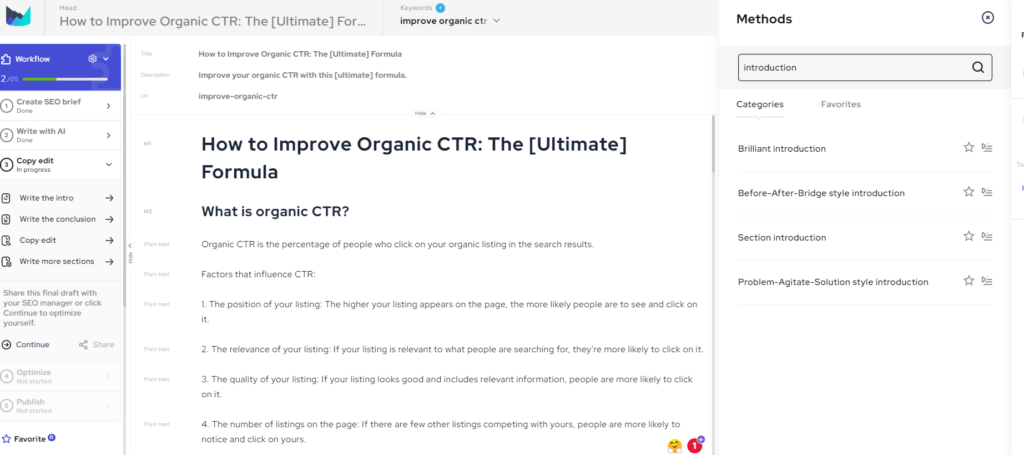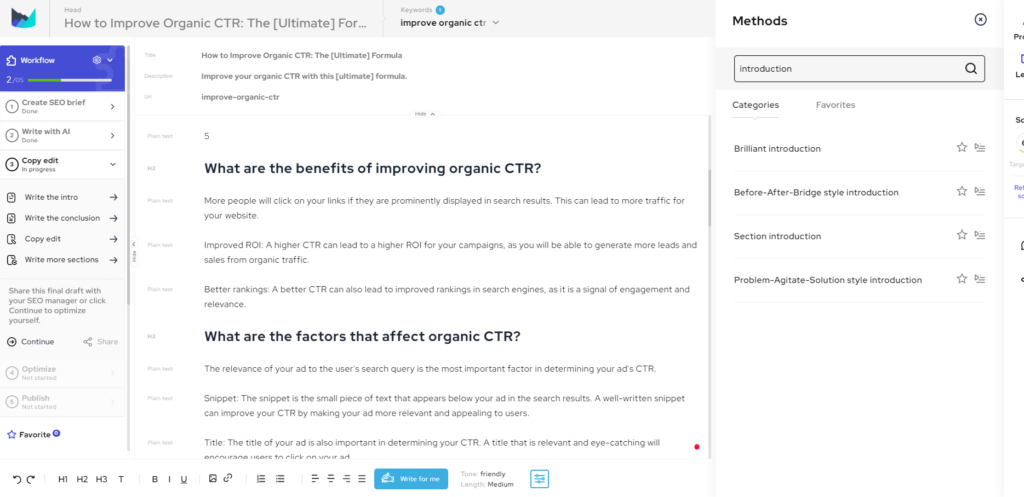 I especially loved the part below because it's written in a way that just might get me a Google Answer Box: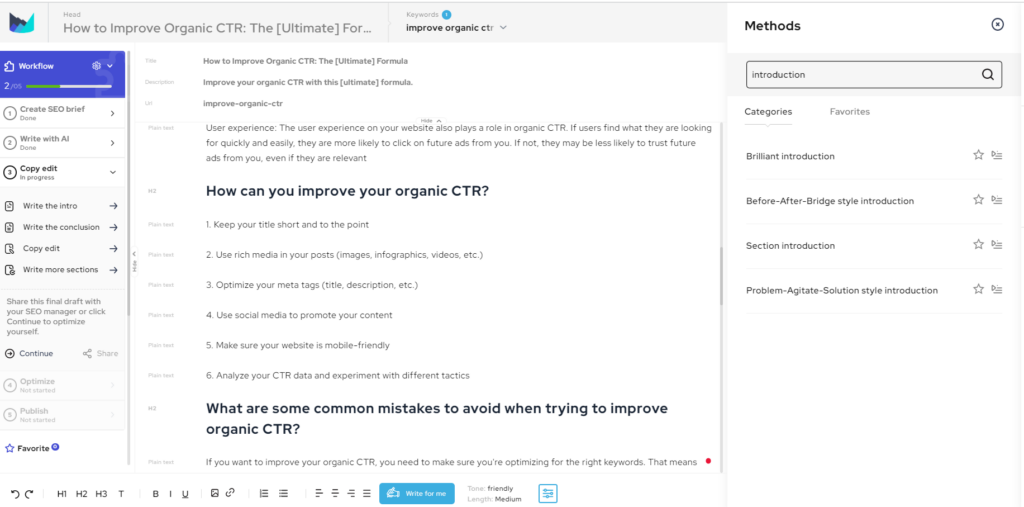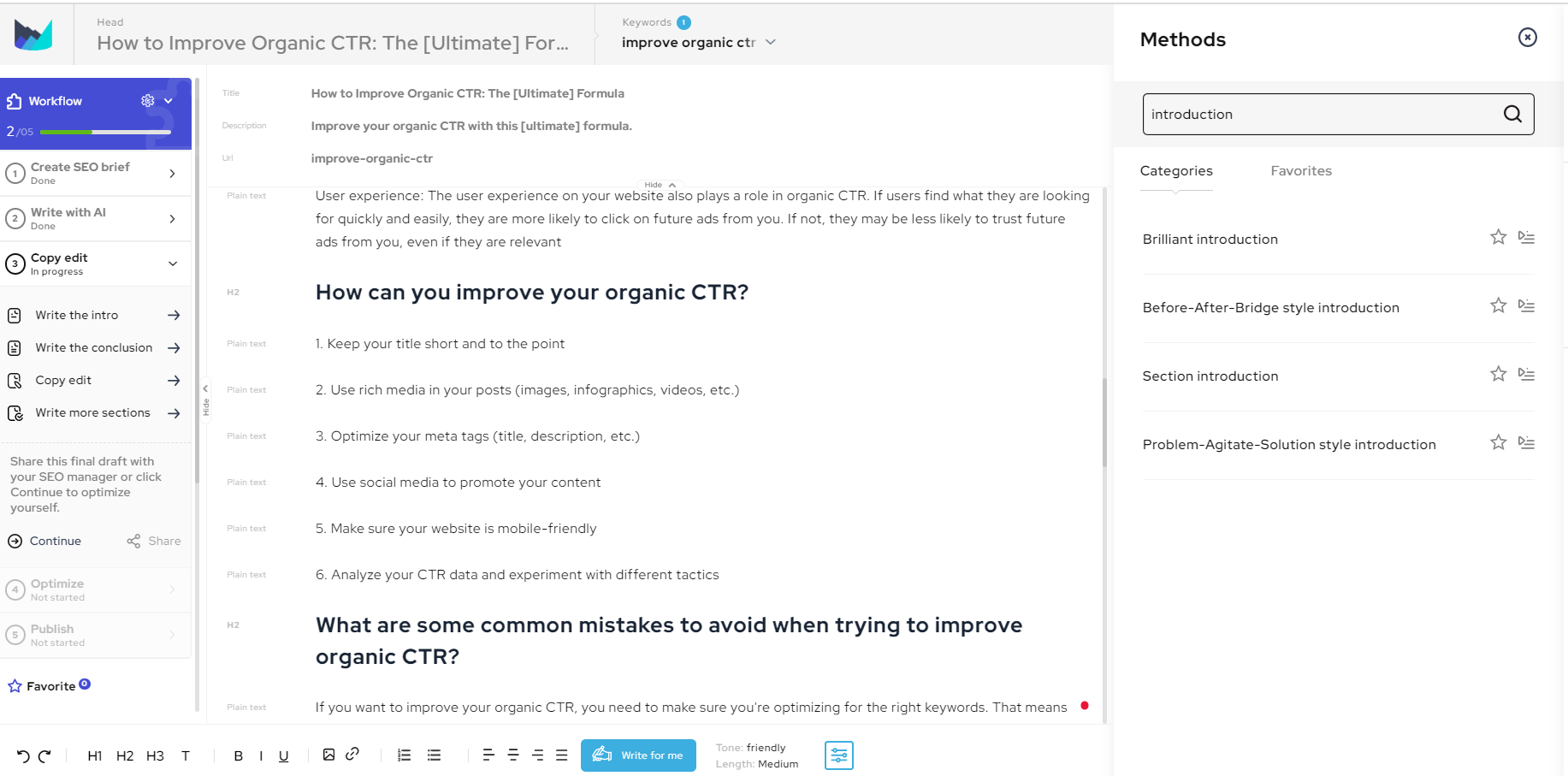 If I don't want to go for the answer box, I can simply add more meat to each of the 6 bullet points and transform them into H3s. That would also solve my problem about the number of sections, so if I were to actually need this article, that's what I would do.
Pro: everything is legible and it doesn't have that "cheaply spun content" feeling.
BIG CON: sometimes, AI confused organic CTR with the CTR for paid ads. This means that you need to know a little something about the topic and make some significant edits yourself.
As you can see, at this point, my article has no intro. But it's OK, my AI friend promises me a Brilliant Introduction. Or other types of introductions, as well, which are pretty fun to try.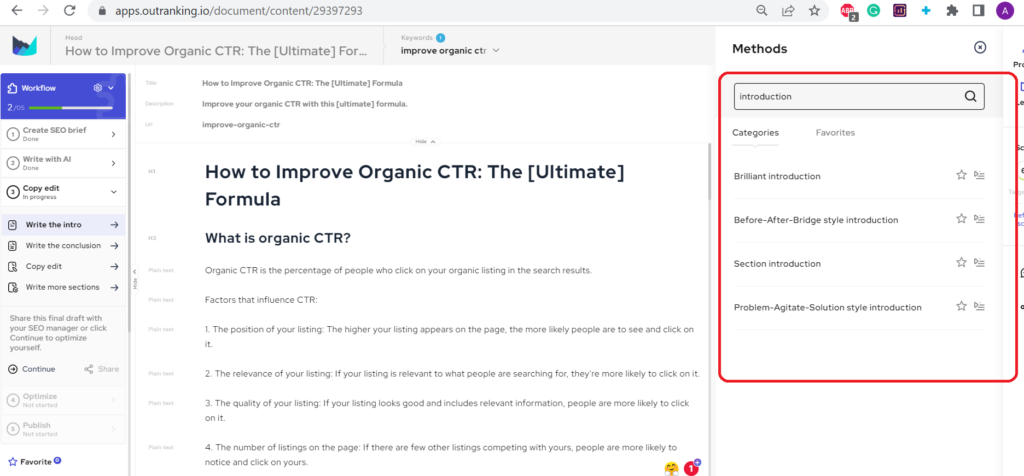 I went my favorite, the Problem-Agitate-Solution intro. To generate it, I got un-lazy for a moment and edited the title slightly. I also added a target audience: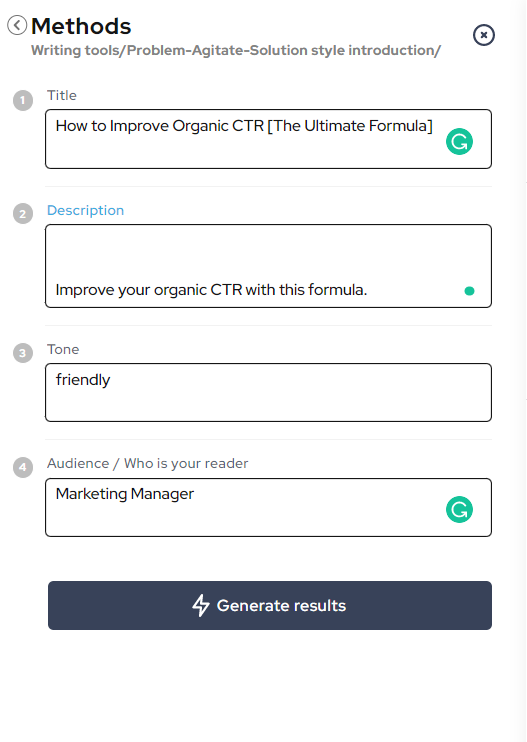 And I got this: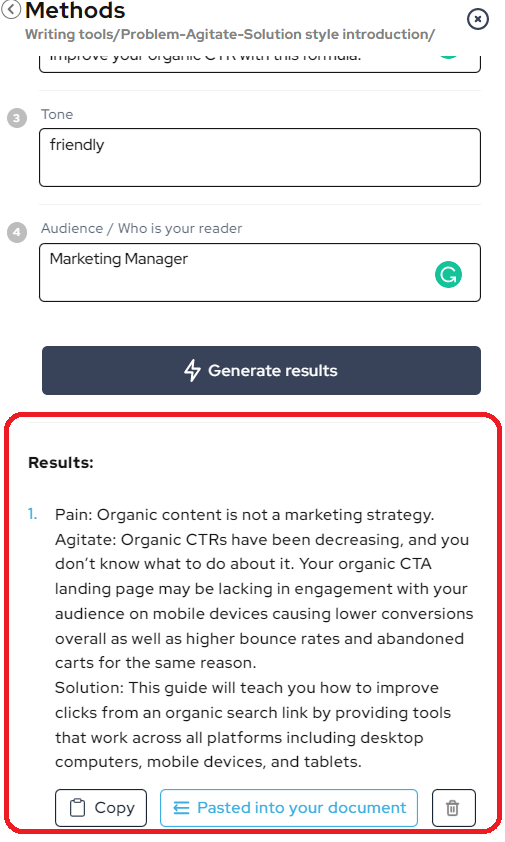 Pro: it's legible and it gives me a good starting point.
Con: it's extremely impersonal for a PAS approach and something a beginner writer would produce.
You can do the same thing for each section intro, as well as the conclusion.
Moreover, you can also add links, images and alt tags.
I did everything related to the content and nothing related to the images (we're on the clock here!), but I won't bore you with screenshots of everything.
AI SEO Writing: The Result
This is my final screen before exporting everything to Word or directly in WordPress.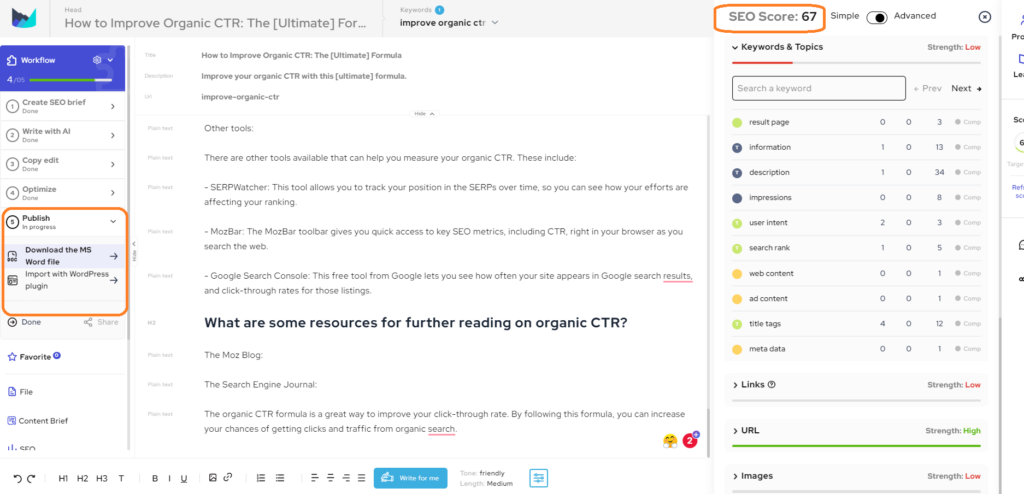 I circled the export options for you and my SEO score. It's 67, not too bad, considering that I have no links and no images. I'm sure that those two alone could get me to a decent 75-80.
I proceeded to save it in a Word doc, since I won't be publishing it. I got 1128 words, which is a good start for a long-form blog post.
Total time invested in this: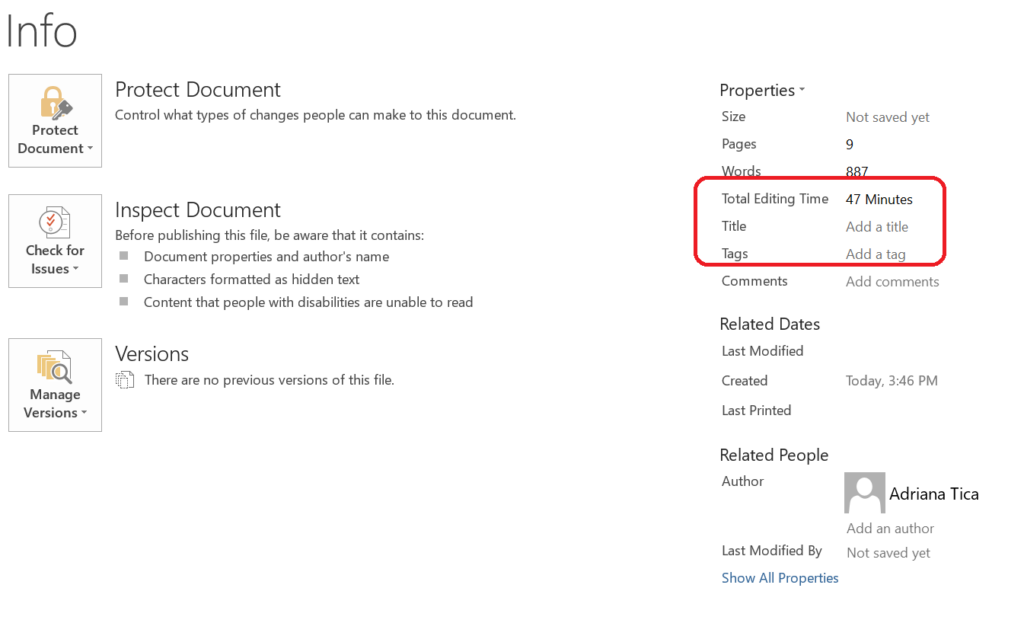 47 minutes! I took this screenshot from Word, so it includes the time I spent writing this article (thus far, at least). I type quite fast, but I also had to take screenshots, crop and edit them, and then add them here.
All in all, I estimate that it took less than 30 minutes to generate this outline.
AI Writing vs Human Writing: My Verdict
It's been some time since I tried an AI-based writing solution. I'm surprised (and somewhat scared) that they have come such a long way.
The article that Outranking generated is a far cry from the illegible texts I received a few years ago from other tools. You can read it, it makes sense, it even adds value and relevant information.
Would I publish it as is, though?
No. It definitely needs heavy editing and some extra additions, on top of the links and images the tool suggests.
Most of the edits it needs, however, are of the "human touch" type. You know, something that engages the reader more than a lawn mower manual.
All in all, I'll keep using Outranking to generate outlines, ideas for new posts, and SEO briefs. I will also keep paying my human writers to do what AI can't do yet.
If you want to try it out for yourself and see if you can compete with an AI writer, you can start here.
[ad_2]

Source link